Venue & Hospitality
Welcome to the Official Attendee Housing Site for the 19th World Gastroenterologists Summit scheduled at Sydney, Australia. Accommodations will be provided at Conference Venue.
Venue:
Mercure Sydney Central
818-820 George St,Sydney NSW 2007 Australia
Conference Dates: October 14-15, 2019
Hotel Services & Amenities
Audio/Visual Equipment Rental.
Business Center.
Business Phone Service.
Complimentary Printing Service.
Express Mail.
Fax.
Meeting Rooms.
Office Rental.
Photo Copying Service.
Secretarial Service.
Telex.
Typewriter.
Video Conference.
Video Messaging.
Video Phone.
ATM.
Baggage Storage.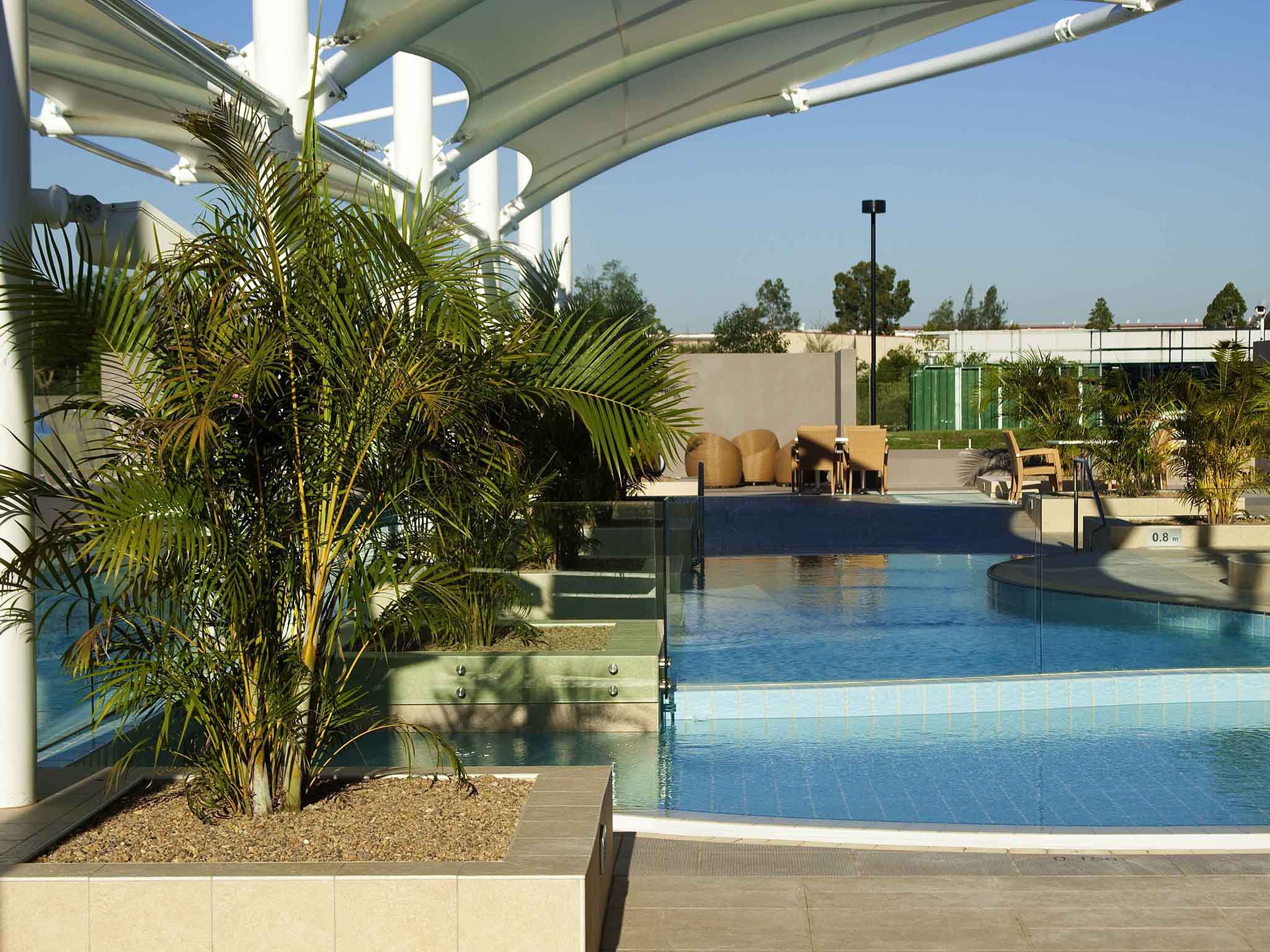 Transportation
Located at Mercure Sydney Central is conveniently accessible via train, bus, taxi, shuttle, towncar or foot
Sydney Airport International Train All trains from Platform 1 go to Central Station. Stay on the train until you reach Central Station. Take the Railway square exit via the Devonshire tunnel towards Lee Street and continue for 85 metres. Turn right onto Lee Street and continue for 25 metres. Turn left onto George Street and continue for 150 metres. At that point you will arrive at Mercure Sydney.
Taxi It costs about $30 for a taxi from the airport to Sydney Central Station in the heart of the city, but could cost more if caught in heavy traffic. An airport toll of $3 also applies. If the taxi goes through any of the Sydney toll roads, the tolls are added to your fare. The taxi can carry four passengers.
Airport shuttle bus There are several shuttle buses serving from Sydney International Airport. Free airport shuttle services are provided to Mercure Hotel.
About City
Australia, formally referred to as the Commonwealth of Australia, is a country and sovereign state within the hemisphere, settled in Oceanica. Its capital town is Canberra, and its largest city is Sydney. Australia is the sixth biggest country within the world by surface area, and is a component of the Oceanic and Australasian regions. Australia, New Zealand, New Guinea and other islands on the Australian tectonic plate area together called Australasia, that is one in every of the world's nice Eco zones.
23–24 million individuals live in Australia, and concerning 80% of them live on the east coast. The country is split up into 5 states and 2 territories States of Australia, and quite half Australia's population lives in and round the cities of Sydney, Melbourne, Brisbane, Perth and Adelaide.Australia is known for its mining, its production of wool, and because the world's largest producer of mineral (Bauxite). Its emblem is a flower referred to as Golden Wattle.
Sydney: enclosed by many kilometres of national parks and historic sites, the sparkling waters of Sydney Harbour area unit substitutable with Australia's most illustrious town. Alive with ferries, yachts and kayaks, one in every of the world's nice natural harbours is additionally an entry to other components of Sydney. A good way to expertise its beauty is to catch an iconic Sydney ferry. Passing by renowned landmarks, as well as the Sydney Opera House and also the Sydney Harbour Bridge, the harbour offers many scenic vantage points. Follow the Manly, Watsons Bay or Taronga zoological garden ferry routes to get pleasure from wide harbour views.
Take advantage of a sunny Sydney day by reposeful on a chartered yacht in one in every of the harbour's bays or unwind on a chartered cruise vessel outbound from Circular wharf or Darling Harbour. Head out on foot and luxuriate in a brief scenic tour round the harbour, or pay a night dining aboard a cruise boat. The islands settled at intervals state capital Harbour, as well as Fort Denison, Shark, Clark, Rodd, Cockatoo Islands, hold nice cultural and historical significance. Sydney Harbour parkland incorporates several of the harbour's islands likewise as giant stretches of geological formation, ideal for a harbourside walk or target-hunting walking tours with likes of Sydney Coast Walks, EcoTreasures and Auswalk Walking Holidays.